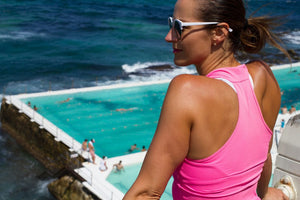 The best ways to use your American Express points
What an awesome last few weeks and couple of days it has been. From finalising our last few stages of our part one renovations (kitchen, laundry and curtains) to our amazing trip to New Caledonia, we've been having a blast, and there are even more exciting times ahead and I wanted to share with you how I am accumulating my Qantas Frequent Flyer American Express points and also taking advantage of the benefits and using them, in this exciting month!
You've gotta shop to shop right? Then kiss and enjoy the special family moments.
https://twitter.com/DaniStevens365/status/783162297808199681
With the hacks below, I'll show you clever ways the American Express Membership Rewards program can help you achieve that little bit extra through your points!
Tip 1: Use your American Express for all of your admin expenses to see your points rack up! Every day I use my American Express card for my bills, I no longer use BPay as most credit card providers don't pay any points, so setting up this up for my online shopping enables me to earn the same purchase in-store, gold!!!! I also use it for my day to day expenses including groceries, filling up at the petrol station or using my Apple Pay for my weekly boxing session. Using my American Express on the everyday expenses is one simple way I am able to watch my points grow, meaning I have more to spend on trips away with the family, spoiling the kids or indulging in my own personal shopping.
https://www.instagram.com/p/BKVGnY6BGL1/
Tip 2: Link your corporate card to your account When I used to work for Telstra, I used to link my corporate card so that enabled me to earn points for personal use from business purchases. I know, brilliant, right? You know me, if you don't ask you will never know.
Tip 3: Use PayPal to earn points when you can't use your American Express It's like my PayPal account, I have made the switch and use my American Express  card to pay for my online transactions (I recently bought Chef Sam Gowing's The Healing Feeling latest cook book). On occasions where some places don't accept American Express, I love this option as I flip over to their PayPal and it's a win-win for every one!
https://twitter.com/DaniStevens365/status/777647908854206465
Tip 4: Pick up the bill! Same with when we go out for dinner, I'm always offering to pay via my American Express card and people simply pay me their portion of the bill. Not only do I get to earn their potential points, but I also get to enjoy the cashback offers for Card Members too at participating restaurants. There you have it – my top tips for making the most of your rewards and earning your points!
I hope you find these tips handy as I am all about sharing the love. Which reminds me. If you refer a partner, friend or family member American Express offer bonus points for the referral too. Now that's more motivation for you! Also some cards allow you a Supplementary Card for family members at no extra cost, so you can pool together and both enjoy the rewards!