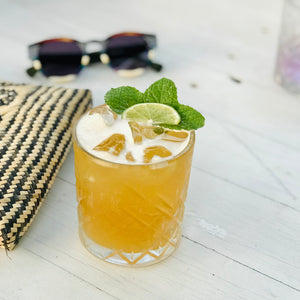 Stay Sober over this Christmas and New Year 2020
I know I have just put the greatest challenge out there since embarking on social media in 2012 but I am super passionate about this one and I wasn't called the "Challenge Queen" for nothing for all my planks, water, vegan, no added sugar, sleep and squat challenges etc...Remember all those?
You can read why I am giving up alcohol permanently here but in the meantime I want to share helpful resources and tools to get you all prepared and share your story using my #danidetoxdecember hashtag across whatever social platform you use. Share with us what you are doing and connect us all with helpful ways we can add more support together. 
For today I would like to share these 10 awesome tips to stay dry (thanks Dry Space) for this festive season and forever. 
10 TIPS ON GETTING THROUGH THE FESTIVE SEASON ALCOHOL-FREE OR DRINKING MODERATELY:
Be prepared!

 

Stock the fridge up with non-alcohol beers, drinks or tonics and ensure you stick with these where you can, or alternate with these between alcohol drinks
Spritz it up!

 

Drink LOTS of water or sparking water between drinks to keep hydrated.
Fake it!

 

Don't be afraid to fool others by thinking you are drinking when you are not! Do this by keeping your glass filled with something that looks like alcohol (i.e. alcohol free beer/ shandy/ lime and soda water)
Be aware of 'day drinking'. This often leads to excessive drinking throughout the night – see if you can rule out day drinking and only have your first glass of alcohol in the evening
Designated Dave. Be the designated driver – this will give you a reason to not drink, and give you an excuse when others hassle you!
Save cash!

 

Put the money away that you would have spent on alcohol in Dec – and use it towards holiday money or on a treat for yourself (i.e. Spa / getting your hair done, buying yourself something nice)
Stand your ground.

 

Just because other people want you to drink as excessively as they are – THIS DOESN'T MEAN YOU HAVE TO DO IT. Be firm and stand your ground with a smile! 🙂
Prepare for 'triggers'. 

 

Prepare yourself AHEAD of time for certain trigger situations, or people that you will be around. Walk through how you are going to handle these situations ahead of time, to manage your reactions.
Be accountable:

 

How will you remain accountable to your goals in December? Do you have a friend, spouse or family member that you can check in with on this from time to time? If not you can check in on the

 

My Dry Space Facebook support group

 

from time to time on how you are going!
Avoid the regrets!

 

Do not start 2018 with regrets. Start off with PRIDE and motivation for moving forward. You do not need to hit rock bottom before you start to make a change in your drinking patterns!
I hope this helps you as we prepare for one of the biggest challenges you will ever do in your life! Guess what? You will FEEL AMAZING!!!!
For more one-on-one support, head over to our Dani & Co. Facebook page where I will bring experts and more tools to help us along the way.
Otherwise watch me daily on Instagram and remember;
"Confidence is not
the key to
quitting drinking.
Quitting drinking
is the key
to confidence."
Happy Monday!
xxDani