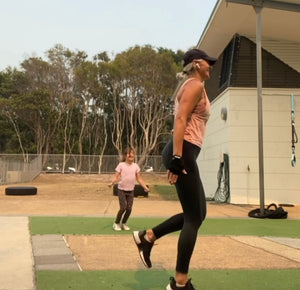 Fitness and Drinking Alcohol
Let's talk fitness and alcohol. We all know working out leaves us parched and dehydrated as we sweat excreted during each exercise. Alcohol is a big culprit in dehydration world as well.
Mix those two together and it enhances the problems called exhaustion and fatigue. On a daily basis my inbox is flooded with the same questions, lack of energy, feeling tired and sluggish and all I can think of is dehydration combined with drinking alcohol.
Dehydration from both activities can also lead to your worst nightmare Mr Hangover, put Mr Hangover with Mrs fatigue, chances are you won't be doing any fitness or movement the following day.
If you love a good cardio workout and love your glass of wine right after, you could be stripping your body of glycogen. Glycogen allows your body to work out at high intensities. Slowing down this hormone might cause faster fatigue the next time you decide to workout.
This was the topic with one of my girlfriends and I caught up with today (here's me waiting for my girlfriend getting some last minute overseas transfers done with @OFX before the Christmas rush!)
She was the one that mentioned that she went and did her pilates class one Friday morning only to find her downing drinks that night and sick in bed the entire weekend.
We live and learn and I am here with you every step of the way. Any daily life struggles that you need a hand with come join us over on Instagram or Facebook Dani & Co. page as we kick off #DaniDetoxDecember next month, sober free!
Happy Wednesday!
xxDani