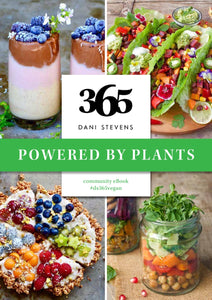 Powered By Plants FREE ebook
It's here!!!!! Woo hoo!!! Download this free baby and get eating whole foods that will make you feel and look great! 
Check your inbox now or subscribe now  
If you missed our 3-day Powered By Plants challenge it's never too late. There's another 15 gorgeous recipes, a 3-day meal planner, shopping list and healthy facts on why we should be eating more plant based foods. 
Enjoy! 
xxDani
365 Lifestyle Motivator