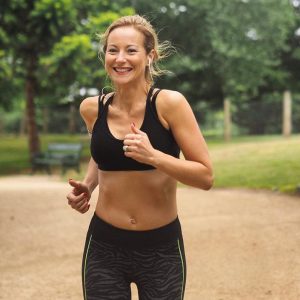 NEW CHALLENGE click on my link to find out more and get motivated to eat well and move your body this month. Do you want to beat the bulge??? Please invite any of your friends that want daily motivation as that's why I am. After losing 100kgs during my 4 pregnancies I know how tough it can be. Yo-yo diets, binge eating, starvation, you name it I've done it! I'm not here to say it's easy. I had to give up my blocks of chocolate 🍫and chips 🍟while I was on the couch binge eating or wine 🍷and cheese platters 🧀etc.... 😂😂😂😂 Now it's all about moderation and not treating my stomach like a rubbish bin! Who's with me???? Let's tag #ds365 daily to keep each other motivated. Males are welcomed as well cos abs were made in the kitchen baby!!!! However here's a great ab workout to kick things off!!!! Abs Challenge Workout 💪🏼💪🏼💪🏼 1 minute plank 15 bicycle crunches 30 secs side planks (left side) 15 bicycle crunches 30 secs side planks (right side) 15 reverse crunches 30 secs hula hooping 15 crunches 1 minute v-sit XxDani Your 365 Fitness Food Motivator
This challenge comes down to you, how healthy and happy you want to be. I know for me (and losing my 100kgs over my 4 pregnancies in 6 years) it came down to sliding down the park slide or fitting into the swing and playing with my children. Not those Mums sitting on the park bench (cos I was one of them!) as I didn't have the energy to play with them or run!
I also didn't like the uncomfortable fat bulgeI felt when I used to snack on the couch watching tv and smash an entire block of chocolate, packet of chips or even sipping on a glass of wine and eating cheese and crackers.
Excitement overload! Just another day in the office really 😉 Remember life is all about having fun, being crazy! Besides jumping for joy is good exercise. Tag a friend and pass it on... XxDani Your 365 Fitness Food Motivator . . #happiness #joy #crazy #fun #DaniandCo #behappy #life is too short to be #sad #loveoneanother spread #positivevibes #365 #askgaryvee #entrepreneur #ds365 #igfit #fitfam #fitspo #penation #lornajane #newbalance #fitnessfoodandstyle #instagramfitness #workout
https://www.instagram.com/p/BKm21vPhQuu/?taken-by=danistevens365
I was sick of those indulgences that become a daily bad habit for me. I deserved better. This quote is visible everyday in my life and I would love for it to be a part of your daily 365 mantra;
EXERCISE & MOVE YOUR BODY EVERYDAY!
REMEMBER YOUR BODY IS THE ONE
THING THAT IS ACTUALLY YOURS,
SOMETHING YOU CAN MOULD AND
TRANSFORM & NEVER HAVE IT BE
TAKEN AWAY FROM YOU. WHY WOULD
YOU SETTLE TO LET YOUR BODY BE
ANYTHING LESS THAN IT'S HEALTHY BEST!
SIGN UP now as I share with your my daily healthy recipes, ab video workouts and tips to keep the bulge away once and for all! Share your pictures using #ds365 so we can all get motivated daily to keep on track.
Here's one of my fave tummy workouts to get you started;
Abs Challenge Workout
1 minute plank
15 bicycle crunches
30 secs side planks (left side)
15 bicycle crunches
30 secs side planks (right side)
15 reverse crunches
30 secs hula hooping
15 crunches
1 minute v-sit
Do you prefer daily or weekly emails from me? Leave me a comment below.
XxDani
Your 365 Fitness Food Motivator