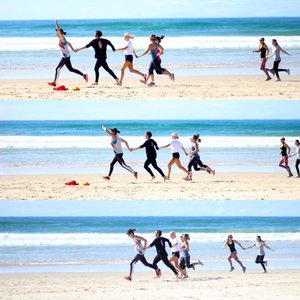 Active Weekends Away With Dani Stevens
WOO HOO!!! Ever wanted to escape somewhere tropical but can't take a week off from your life!  Well now you can have the same experience in a weekend! Plus meet new friends and have a weekend your friends will be envious of on Monday morning! Beach activities
https://www.instagram.com/p/BJz0XcZBRnd/?taken-by=danistevens365
Come join me as I team up with the beautiful Amanda from Activeweekends.com.au
Let me know which weekends you can make as the spots are filling fast and I can't wait to show you around my new Cabarita and Casuarina neighborhood. Only 10 minutes away from Gold Coast airport and 30 minutes away from Byron Bay! Prices below don't include airfare and travel however everything in the price is inclusive which is such great value!
[gravityform id="2" title="true" description="true"]
14 - 16 October
18 - 20 November
Don't forget loads of fun, pilates, swimming, paddle boarding/surfing, great food, bike riding, yoga and workouts with personal trainer Amanda.
https://www.instagram.com/p/BJY0Y_xBs2A/?taken-by=danistevens365
Happy Friday!
xxDani
Your 365 Fitness Food Motivator